THE FACULTY AND STAFF OF PEACE LUTHERAN SCHOOL

Our teachers are qualified, state-certified instructors dedicated to
further professional development. They provide a learning environment which allows
for inter-personal relationships among all students, parents and faculty.
They are also ministers of the Gospel who serve the student and the parent,
who understand and are concerned about the students' lives, and are committed
to presenting quality education with strong morals and self-discipline.

Pre-School Staff
Mrs. Milah Clark/Director
Mrs. Theresa Staniszewski/Co-Director/Licensing
Mrs. Georgina Kilbride
Mrs. Carol Blanchard
Mrs. Bev Porter
Mrs. Sharon Bickel
Mrs. Laurie Brown
Mrs. Carrie Markey



Developmental Kindergarten/Kindergarten
Mrs. Julie Hiller
Kindergarten Aide: Ms. Laura Jackson





1st Grade
Mrs. Kimberly Becker





2nd Grade
Mrs. Susan Bleet





3rd Grade
Mr. Myril Wilks





4th Grade
Mr. Fred Gast





5th Grade
Mrs. Karen Priehs





6th Grade
Miss Jill Kopper





7th Grade
Miss Gayle Ross





8th Grade
Mr. Warren Priehs
Mrs. Lorri Heins



Ministry Secretaries

Ms. Catherine Hadley
Mrs. Diane Simon
Finance

Mr. Kris Klein



Band: Mr. Dean Kratz
Librarian: Mrs. Theresa Staniszewski

Parish Nurse
Mrs. Penny Reddish



Kitchen: Mrs. Tina Snider
Maintenance: Mr. Kermit Wolfe



Peace Lutheran School Home
Mission Statement

Message From Our Principal

Information About Peace Lutheran School

Enrollment

School News

Sports Page

Photo Gallery


Peace Lutheran Church Home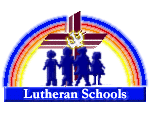 Lutheran Church Missouri Synod



Contact Us